Excellence in Governance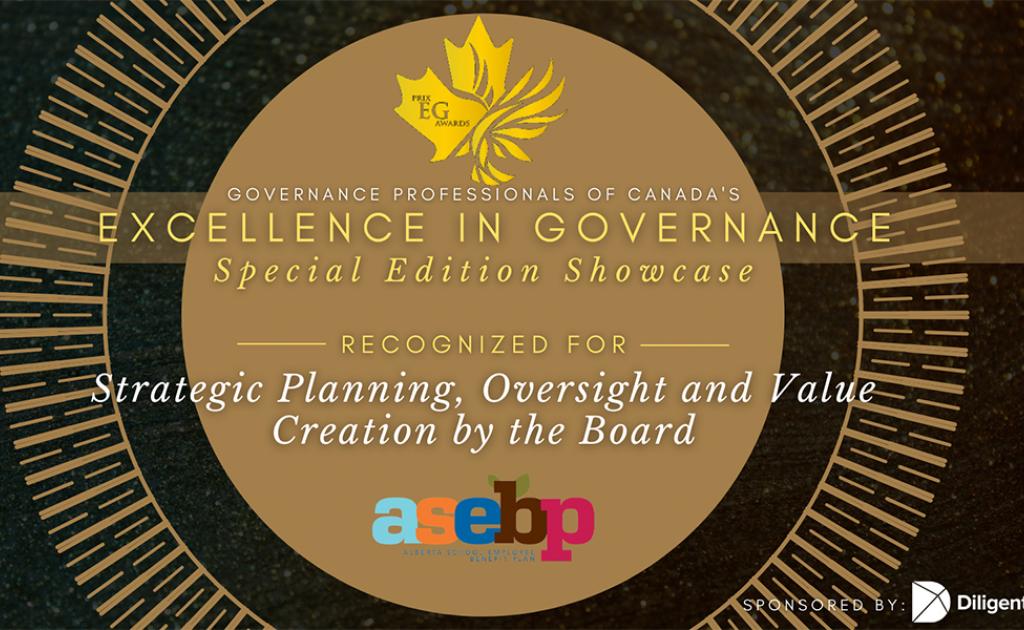 We're pleased to announce the Alberta School Employee Benefit Plan (ASEBP) was recognized by the Governance Professionals of Canada during their recent Excellence in Governance Special Edition Showcase for our Trustees' strategic planning, oversight, and value creation. This showcase featured unique and innovative governance practices of organizations and highlighted the key role governing bodies play in organizations, as well as best practices during times of crisis.
To be selected for the showcase, our Trustees were assessed on their leadership and oversight during the COVID-19 pandemic. Specifically, how they engaged with the organization as ASEBP adapted to evolving circumstances while ensuring staff could not only continue to provide our high standards of service to our covered members and employer groups, but do so in the safest manner possible.
We couldn't be prouder of our Trustees, their dedication to ASEBP and this meaningful recognition.