Alberta's Top Employers: ASEBP Earns a Top Spot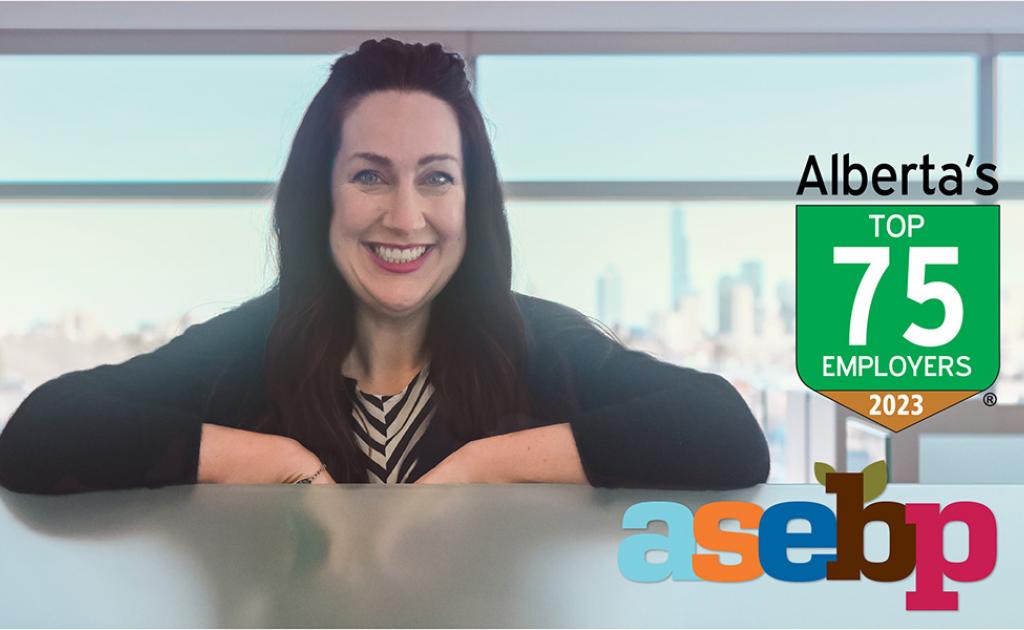 We are one of Alberta's Top Employers! ASEBP is more than proud to receive this award for 2023. We continually strive to support wellness in our community, providing comprehensive health benefits, programs, and services to Alberta's public education sector while delivering a workplace that is committed to the success of the employees who make it all possible.
Our employees are at the heart of what we do. It is their commitment to continued excellence that has helped us earn the honour of being recognized as one of Alberta's Top Employers!
View the reasons why the Alberta School Employee Benefit Plan was chosen as a Top Employers for 2023, along with other amazing organizations in Alberta, below.