Wellness Champion Spotlight: Aaryn M.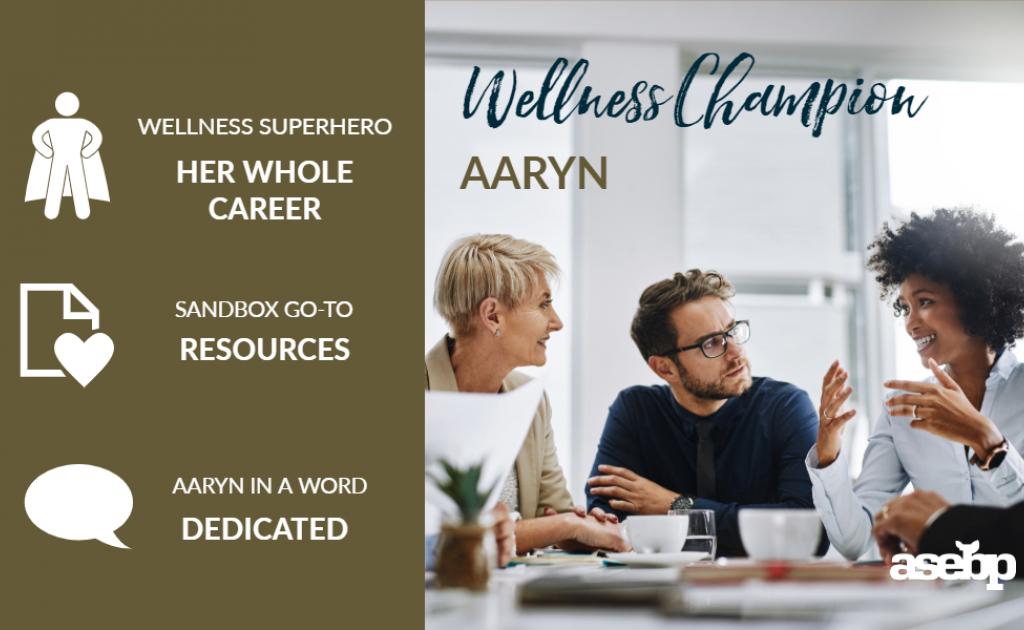 ASEBP staff are consistently positive, knowledgeable, responsive and just plain wonderful people to work with!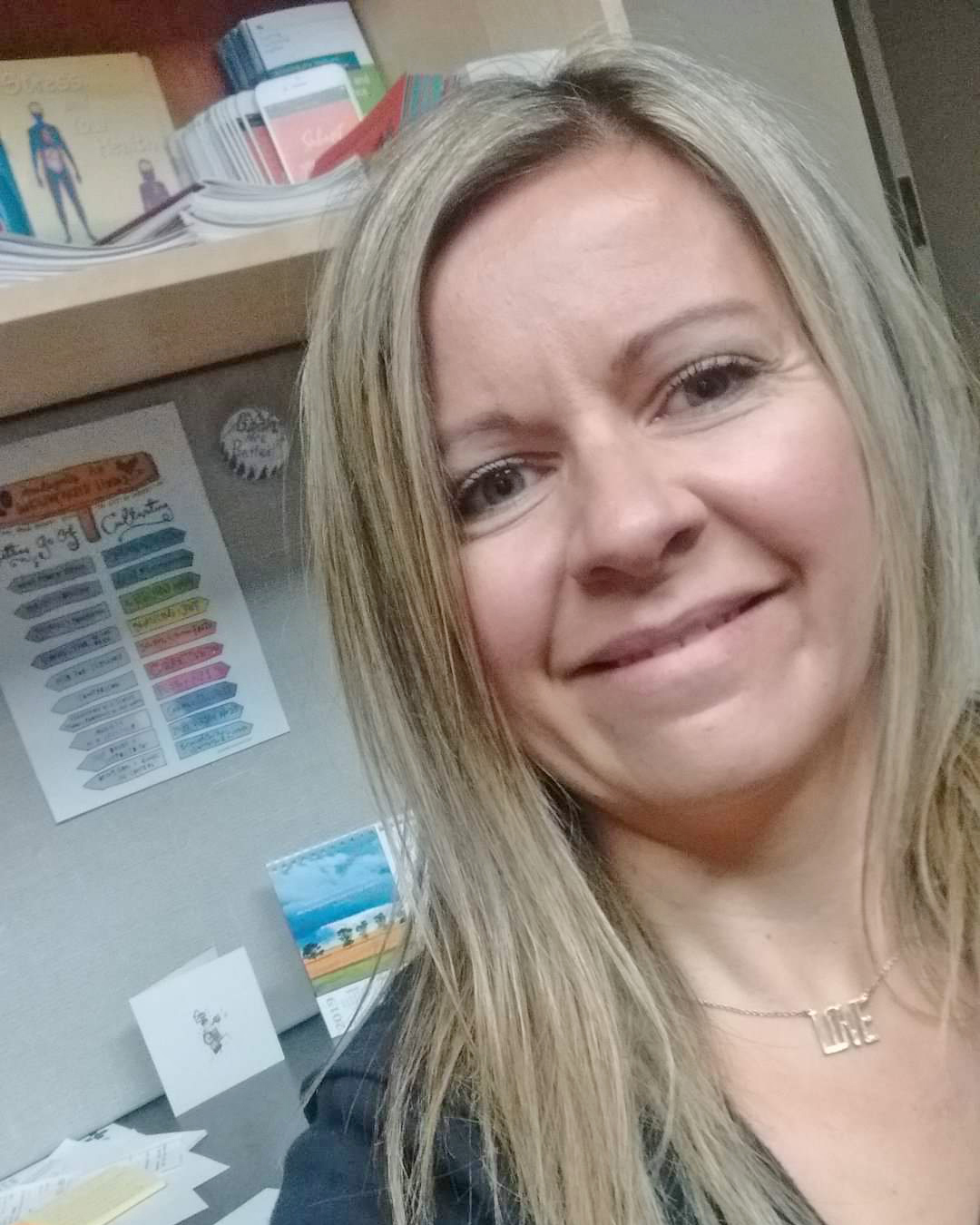 What's your job title and where do you work? I'm a Staff Health and Wellness worker at Chinook's Edge School Division (CESD).
How long have you been interested in or championed workplace wellness? I've worked in counselling for most of my career, but I've been in my current position for two years. Prior to that, I was a Family and School Wellness worker with CESD. 
Describe ASEBP in a word or two: Advocate, professional
What's your favourite resource on The Sandbox? I enjoy the entire Resources section—I turn to it often when creating newsletters for our wellness champions. It's so helpful to have ready-made ideas and activities to share, and they're always so beautifully illustrated too!
Describe yourself in a few words: Dedicated, caring, introvert
What do you like to do outside of work? I like spending time with my husband and our two kids and working on projects around our home—I love interior design and am happy when I have something to paint, beautify or organize! I also enjoy reading, yoga, going for walks while listening to podcasts, cooking, yard work, spending time in the mountains and going on coffee or movie dates with friends.
What does a typical day look like for you? 
My role has several components. My master's degree and background in counselling allow me to provide counselling to CESD staff. This includes short-term, solution-focused support and, when necessary, referrals to external resources. I also support our Staff Health & Wellness Steering Committee and our wellness champions, with everything from coordinating regular meetings to working on background projects and creating a bi-monthly committee newsletter. Finally, I'm the primary contact for staff health and wellness in our division, providing wellness sessions and resources.
How has ASEBP supported your wellness work?  
ASEBP has supported us since we first decided to take a strategic stance on staff wellness. They were instrumental in helping us create a survey that solicited feedback from all staff regarding their wellness needs and wishes. Our workplace wellness liaisons have remained involved at the Staff Health & Wellness Steering Committee level, assisting our division as we work to be responsive to what staff are telling us, utilizing evidence-based and best practice strategies, connecting us with other divisions and partners and keeping us informed on events that increase our knowledge and capacity.
What do you enjoy most about collaborating with ASEBP? 
ASEBP staff are consistently positive, knowledgeable, responsive and just plain wonderful people to work with!
Have you had an experience with ASEBP or The Sandbox that really stands out in your memory? 
We were humbled and grateful to partner with ASEBP at last year's Shaping the Future conference in the Workplace Wellness Superheroes Take Flight session. It was an incredible opportunity to share some of what's been happening in CESD, as well as learn about what's happening across the province! ASEBP plays a crucial role in sharing information and creating and strengthening relationships across divisions.
What has been your most successful or memorable wellness activity?
Last year, we started an after-work art journaling group, led by one of our division psychologists, who kindly volunteered to guide us as we learned together. This optional activity took place twice a month and was unanimously loved by all who participated. It provided the opportunity to shift gears after work, connect with colleagues on a more personal level and spark creativity, while also being soothing and therapeutic—what a win!
How would you describe the wellness "vibe" at your workplace?
There's a lot of heart here at the division office! We think about wellness as both an individual endeavor and something that we support each other in. The caring culture and receptivity to wellness awareness and activities makes it easy to embed fun and connection.