We Asked, and you Delivered!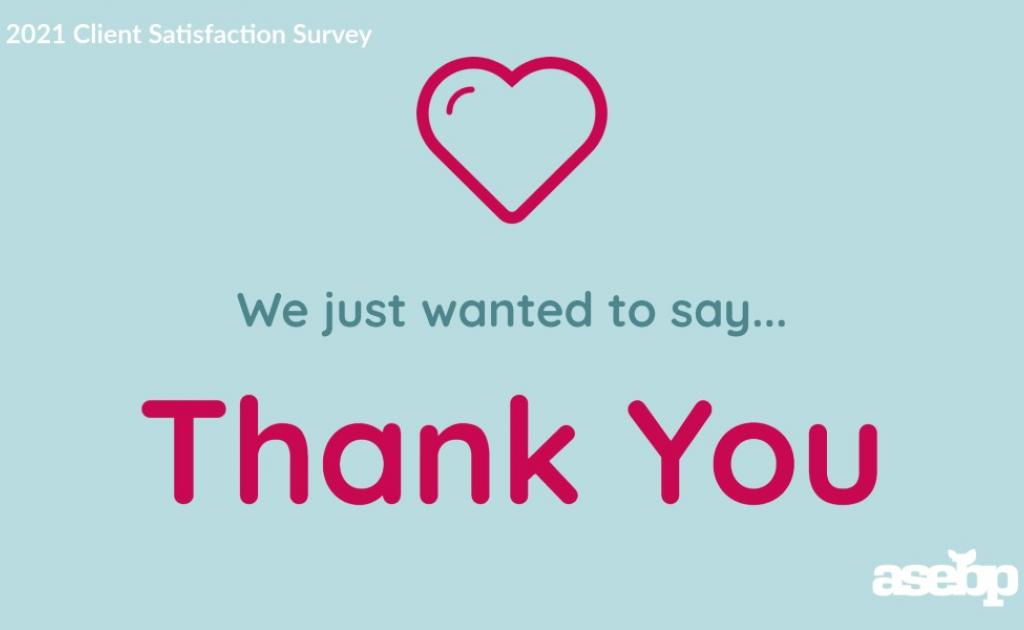 Our 2021 Client Satisfaction Survey has come to a close and we can't thank you enough for sharing your feedback with us. At a time when there are so many competing demands for your attention, we truly appreciate you making space for us. 
When we first started working on this survey, we had hoped to receive enough responses so that the data gathered could be translatable across our covered member population. Well, you didn't disappoint—we had over 12,500 covered members respond to our survey. 
This invaluable feedback will help us evaluate the work we currently do and find new opportunities to build even stronger connections with those we serve—that's you! So, while the survey may have wrapped up, the work is only beginning for us.
Here's what you can expect over the next few weeks and months:
Our survey partner, Advanis, will be compiling the data collected and providing us with an internal report. Don't worry—survey responses were completely anonymous!
We'll spend the summer analyzing this report and determining what operational insights can be gained (e.g. are there changes we can make to better align with your expectations, are there new program or benefit ideas for us to consider, etc.).
We'll share what we can this fall, which will be done through social media and articles here on our website.
With so many survey responses, we're so excited to dig into what you've shared with us and gain a better understanding of how we can meet your needs now, and into the future. Thank you once again for participating, and remember, at the Alberta School Employee Benefit Plan (ASEBP), your opinion matters.