Employee Spotlight: Michelle S.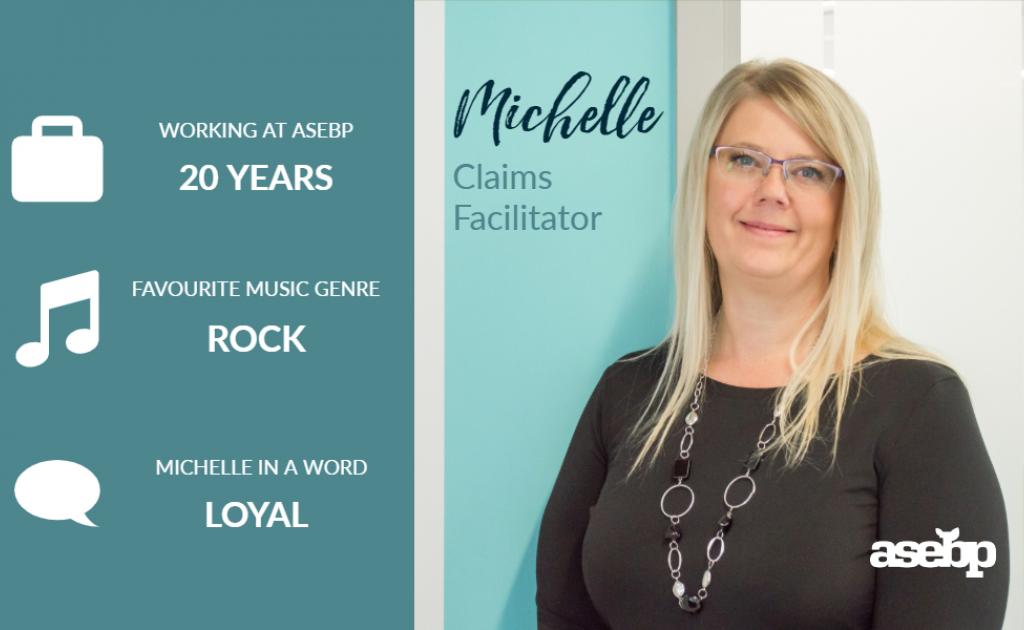 What's your title? Claims Facilitator
How long have you been at ASEBP? 20 years
What's your favourite travel spot? Anywhere—there's so much in the world to see
What's your favourite music genre? Rock but especially '80s music
Describe ASEBP in a word or two: Home
Describe yourself in a few words: Caring, loyal and likes a challenge
What does your job entail?
Determining if covered members are eligible for disability benefits and, if so, working with them, their employers, unions and health-care providers to manage their disability claims. This includes facilitating effective treatment assessments and services to support their recovery and creating sustainable return-to-work plans.
What aspect of your role do you enjoy the most?
Helping covered members move forward.
What do you like most about working at ASEBP?
The autonomy we're given in our roles and the flexibility for work-life balance.
How do you like to spend your time when you're not at the office?
Working in my garden, running Spartan Races with my husband, camping, hiking, travelling and spending time with my fur babies.