Employee Spotlight: Cindy S.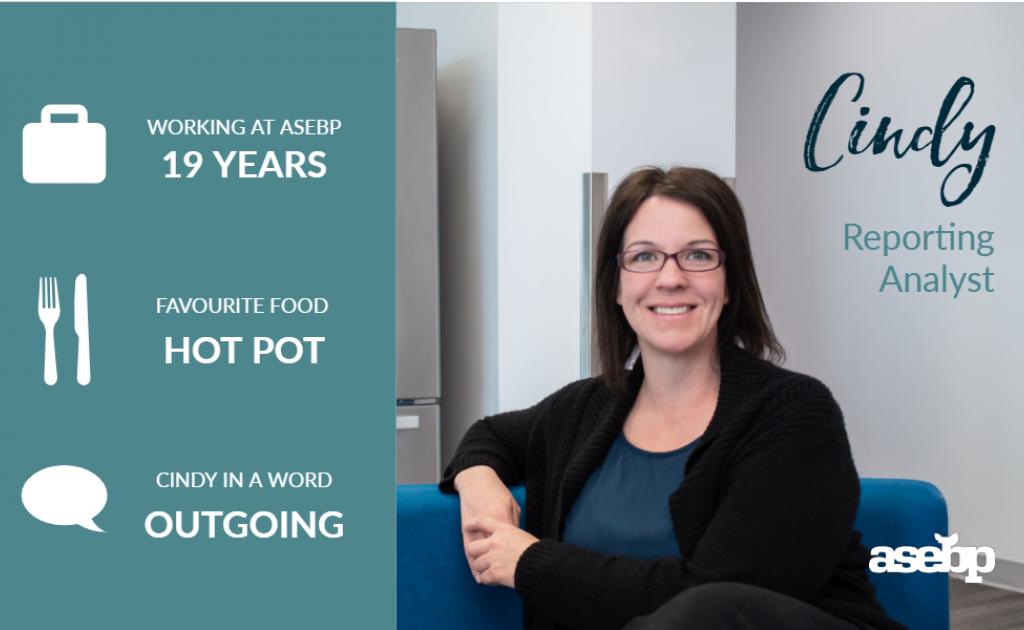 What's your title? Reporting Analyst
How long have you been at ASEBP? 19 years—first as a consultant and now as an employee
What's your favourite food? I LOVE going to hot pot
What's your favourite TV show? The Office—I can watch it over and over and it never gets old
Describe ASEBP in a word or two: Outstanding
Describe yourself in a word or two: Outgoing
What does your job entail? 
Developing reports and conducting analyses on a wide variety of issues using various business data sources, and then communicating the findings, related interpretations and observations with primarily, but not exclusively, an internal audience.
What aspect of your role do you enjoy the most? 
Displaying data in a way that is easily consumable by the audience. 
What do you like most about working at ASEBP?
My coworkers for sure!
How do you like to spend your time when you're not at the office?
At the dog park with my dog and best bud Chevy! He's a cross between a husky and a black lab.