Education Worker Recognition Week 2022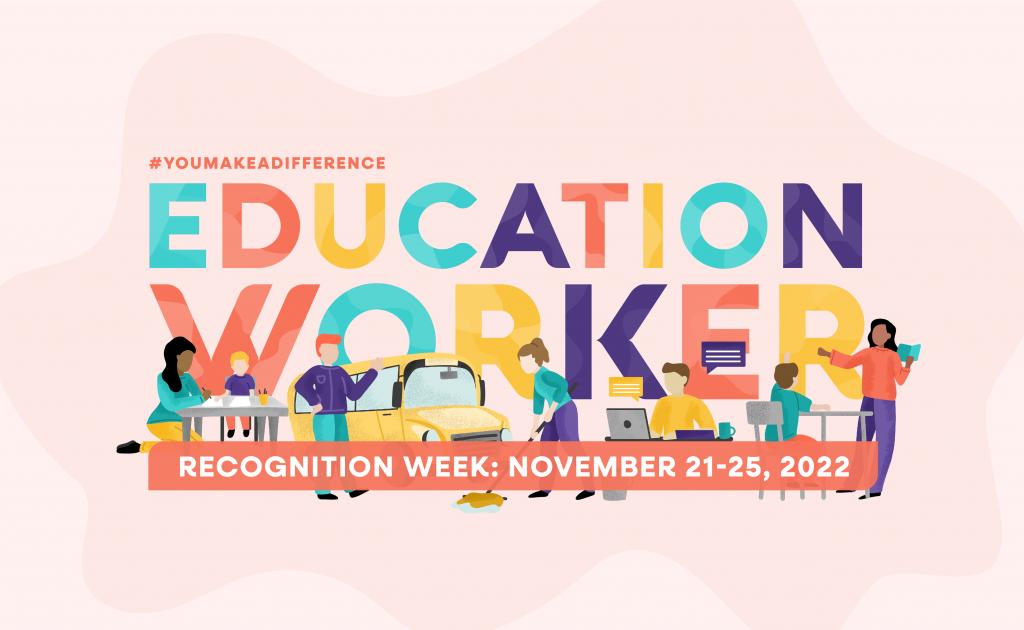 This school year, getting back to normal has felt great—for all of us. And as we settle into new routines, we would like to recognize how much education workers' commitment to building vibrant and healthy school communities means to everyone. 
That's why, for a second year, we are organizing Education Worker Recognition Week. We want all education workers, no matter their role, to feel appreciated and supported.   
During the week of November 21 to 25, we will share messages of thanks and appreciation for Alberta's public education workers on our social channels and we have invited many of our stakeholders and partners to join us. Be sure to stop by our Twitter or Facebook page to see how #YouMakeADifference and how much we all truly care.  
If you have a message of your own that you would like to share, we would love to see it! Simply share on social media anytime from November 21 to 25, using the hashtag #YouMakeADifference, and be sure to tag ASEBP—it might just land you a prize!  
Check out the It Takes a Village wellness hub to download a campaign one-pager (it has all the prize details!) and graphics to help you spread some cheer during the event. 
We cannot wait to show all education workers, #YouMakeADifference!