Double the Bikes, Double the Fun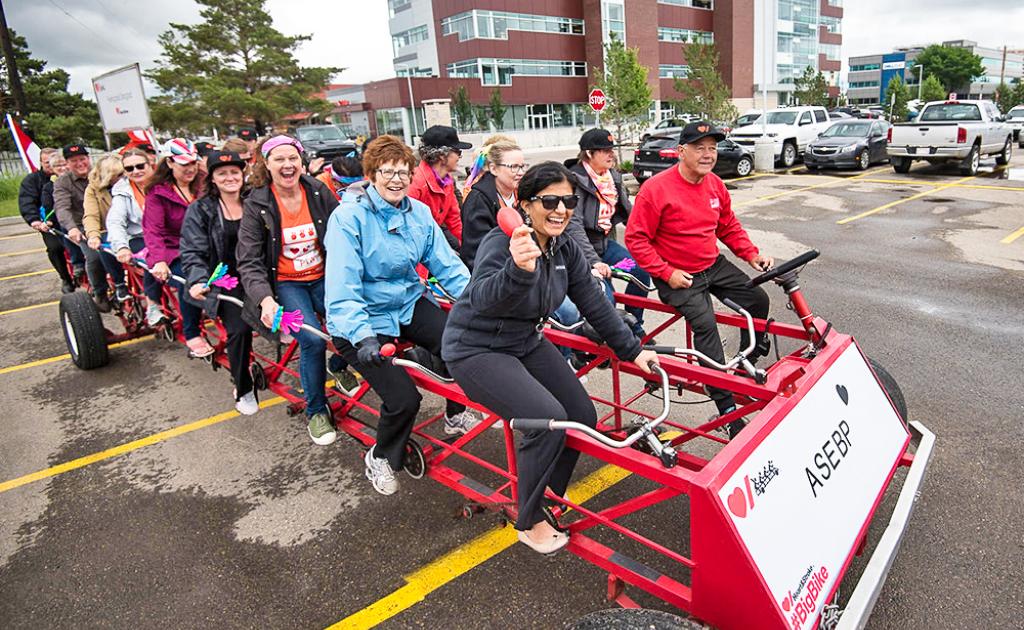 This month, we had the chance to once again participate in an ASEBP favourite—the Corporate Challenge Big Bike event! And while the weather didn't cooperate, the rain didn't dampen our spirits or stop us from enjoying (you guessed it) two Big Bike rides.
We had 45 riders in total set out on a two-kilometer tour near our Edmonton office. Equipped with matching gear, noisemakers and even some bubbles, we got plenty of encouragement from passing traffic in the form of honks and waves.
Of course, we didn't just ride for the fun of it (although, it was lots of fun!). Our team raised a total of $6,685 for the Heart and Stroke Foundation, putting us first in fundraising for our division and second in overall fundraising for Corporate Challenge—a big feat for our little organization. This money will support life-saving research in hospitals and universities across Canada.
A huge shout out to all of the colleagues, friends and family who helped make this event a success! We can't thank you enough.