Connect, Click and Learn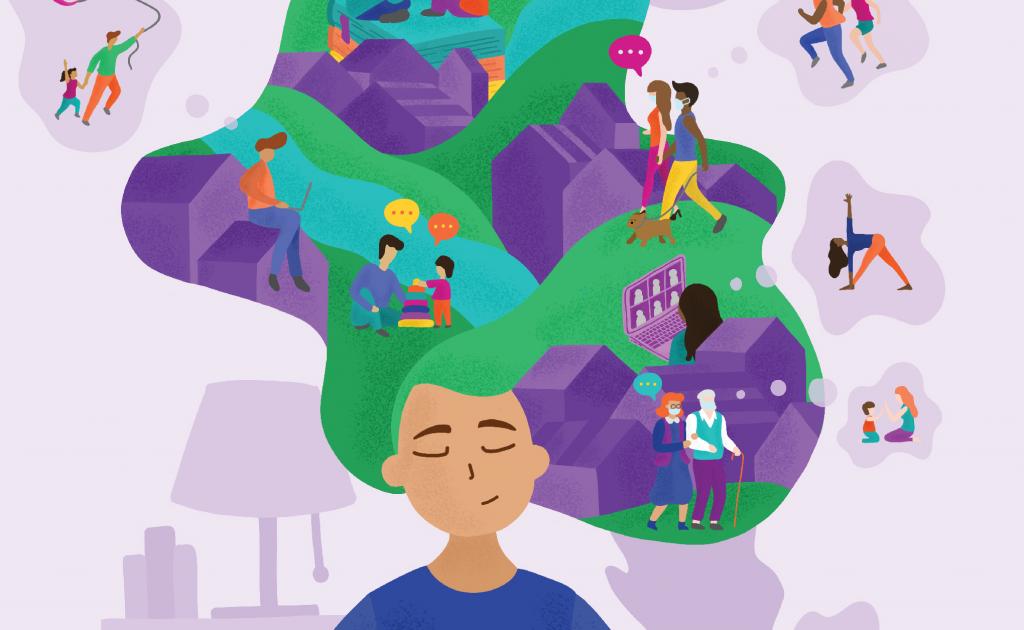 As part of our ongoing efforts to increase conversations and reduce the stigma surrounding mental health, we're launching our brand-new It Takes a Village website where you'll have access to a wide range of tools and support systems to help you thrive during difficult times.
Find tools to assess and improve all aspects of your physical and emotional wellbeing, along with a community support quick reference for when you want to connect with a local organization. From healthy relationship do's and don'ts to quelling COVID-19 anxiety, access to free e-courses, videos and an extensive library of educational material, It Takes a Village resources are tailored to fit the needs of Alberta School Employee Benefit Plan (ASEBP) covered members and their dependants.
To help you familiarize yourself with everything this website has to offer, we're inviting you to get involved in our online scavenger hunt. The scavenger hunt answers are sprinkled throughout the new website (hint: you'll also need to watch our new video!) and best of all, you have a chance to win one of five $25 Indigo gift cards. To participate, answer all 10 questions correctly by May 25, 2021.
Good luck, and happy sleuthing!