Compassion Fatigue and Burnout Survey: Take Part Today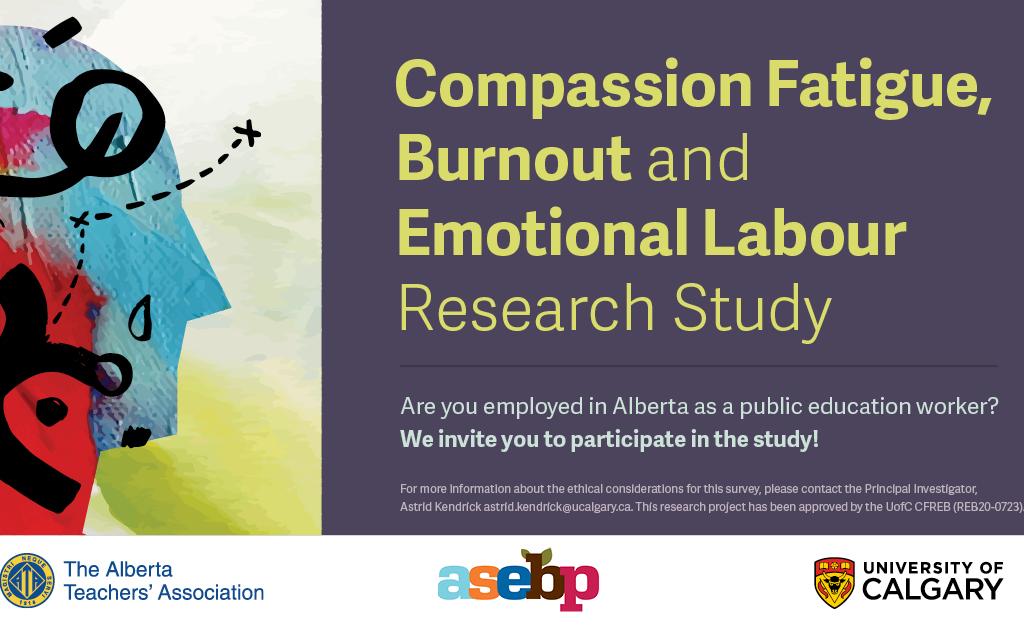 If you're a public education worker here in Alberta, we want to hear from you!
By participating in the Compassion Fatigue, Burnout and Emotional Labour Research Study, you'll be providing valuable insights that will result in a richer understanding of how many individuals experience these phenomena in our province. The study findings will also help us create new resources and find ways to better support your health and well-being during times when compassion fatigue is experienced.
Please take 10 minutes to complete the survey before it closes on July 3, 2020.